No, this is not what we mean when we say our 'eyebrow game strong' although we do sound pretty ghetto.
Over the past year or so there's been an ever growing focus on eyebrows.
Some women have shaved theirs off and pencil them every morning, or, have them permanently tattooed on.
Some women don't even touch their eyebrows
But most women pluck, wax, thread and tint to their hearts content, trying to get the perfect brow game.
There is a lot of specutlation over what makes the perfect eyebrow, but its very clear as to what makes a bad eyebrow:
1. Colour: is it too dark or too light- ladies your eyebrows should not be a completely different shade to the hair on your head.
2. How much crayon you use- do you look like you just crayola'd that s**t?!
3. Where do they start and finish- there should be no monobrows happening and your brows shouldn't expand much further than your eyes.
Examples of bad eyebrows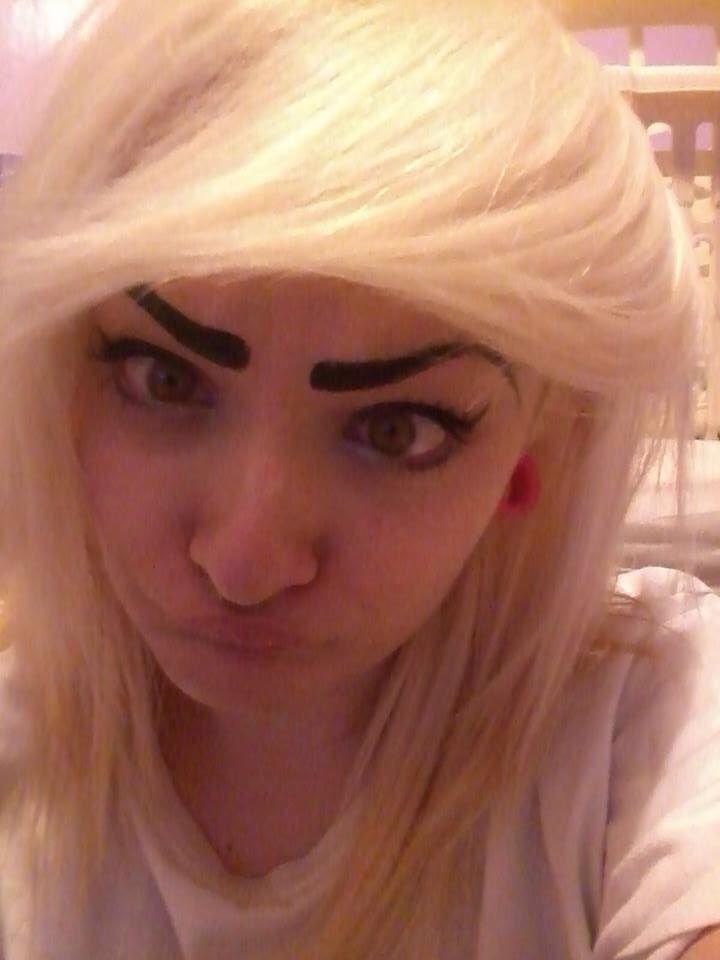 You see?
Eyebrows set a big imact on your facial features, so get them on point.
The fresher they look the better too, too much crayon or tint can look tacky.
Tips and tricks:
Take a few minutes to sit down and figure out your perfect eyebrow.
Where it should;
start
arch
end
Cara Delevingne (who invented the strong eyebrows lets be honest)
Personally, I pluck my eyebrows (well my nan does them for me: shoutout).
I use tweesers in the morning to put them in place, or use my backcomb brush.
I do not use tint of a crayon on my eyebrows.
The best tip I have ever recieved is to set your eyebrows with hairspray. I do my eyebrows lastly after my make up and coat them with hairspray to keep them in place for the day.
-----
Jess xx
"Stop beating yourself up. You are a work in progress - which means you get there a little at a time, not all at once."